Ogden Restaurant Week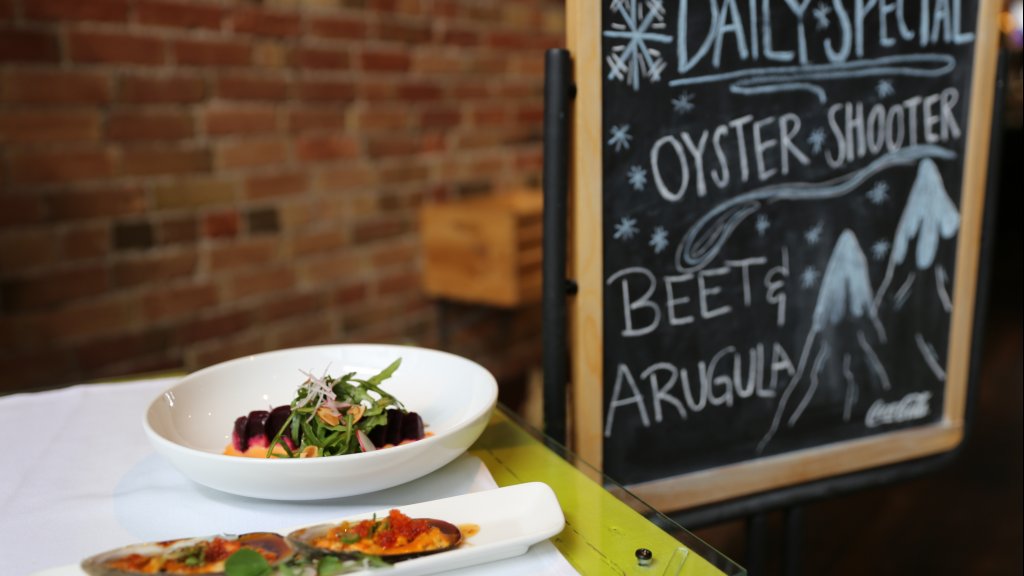 Savor & Save During Ogden Restaurant Week
Ogden, Utah (March 24, 2017)– Dine out and indulge at the 5th annual Ogden Restaurant Week presented by US Foods, April 6-15th. During this 10 day "week", 25 locally owned and independent restaurants in Downtown Ogden will be offering a fixed two-course lunch for $10 or a three-course dinner for $17.
"Ogden Restaurant Week celebrates local and independent restaurants," said Shana Hubbard, owner of Hearth on 25th and participant of Ogden Restaurant Week since its inception. "Our goal with this event is to let people know how spectacular the dining scene is here in Ogden. We encourage our people to try something new by offering a multiple-course, fixed price menu. Our guests can experience a two, three or six-course dinner at an incredibly low price. The opportunity to try cuisine from so many restaurants at this price only comes along once a year."
Each restaurant will offer a unique Restaurant Week menu with choices of entrees, appetizers and desserts, giving foodies and casual diners alike the chance to explore a new culinary experience at a lower price point. Participating restaurants will continue to offer regular menu items at regular prices alongside their Ogden Restaurant Week menu.
"Ogden Restaurant Week is a phenomenal event," stated Alex Montanez, owner of Rovali's Ristorante Italiano. "This event brings the community together to celebrate different types of food that reflect our diverse community. Ogden wants to personally welcome everyone to experience everything Ogden Restaurant Week has to offer."
The event encourages customers to try some of the different dining options in downtown Ogden, from fine dining restaurants to family-friendly restaurants, to pubs and quick-serve. Participating restaurants include:
Bangkok Garden
The Bigelow Grill
Even Stevens
Harley & Bucks
Harp & Hound
Hearth on 25th
Iggy's Sports Grill
Lighthouse Lounge
Lucky Slice Pizza
Pig and a Jelly Jar
Prairie Schooner Steakhouse
Restaurant 1107
Rooster's Brewing Company
Rovali's Italian Ristorante'
Sabores De Mexico
Slackwater Pizzeria & Pub
Smokey's BBQ and Grill
Sonora Grill
Thai Curry Kitchen
Tokyo Station Teppanyaki & Sushi
Tona Sushi Bar and Grill
Union Grill
Waffle Love
Warren's Craft Burger
Zucca Trattoria
Ogden Restaurant Week is also running various contests on social media outlets including gift cards from participating restaurants to those who share their savory finds on Facebook, tagging Ogden Restaurant Week, or share on Instagram using @OgdenRestaurantWeek and #OgdenRestaurantWeek.
For those traveling by train to Ogden, most of the participating restaurants are a short walk from the FrontRunner platform at the UTA Intermodal Hub.
For more information and a peek of the menus visit www.ogdenrestaurantweek.com